CSML Events
We've built the first programming language dedicated to conversational experiences,
let's talk about it !
Book your event now !
We propose several types of events: conferences, workshops.
Here are the most common events for schools, partner organizations and companies.
The CSML story
Conference - 1h30
We go through the process of creating a brand new programming language, starting from the motivations behind the initial decision of launching the project down to the day to day project management and the issues we came across: design that turned out to be not as good as we thought, bugs, etc...
Book this event now >
How did we develop the CSML interpreter ?
Conference - 1h30
Most programming languages include an interpreter. In this technical conference, we cover the technical approach of developing an interpreter in Rust.
Book this event now >
Create your first chatbot with CSML
Workshop - From 2h to 4h
CSML is great to quickly bootstrap a chatbot as well as making great chatbots deployable at scale. Let us demonstrate with your team how to get started with CSML and build your first chatbot in a matter of hours.
Book this event now >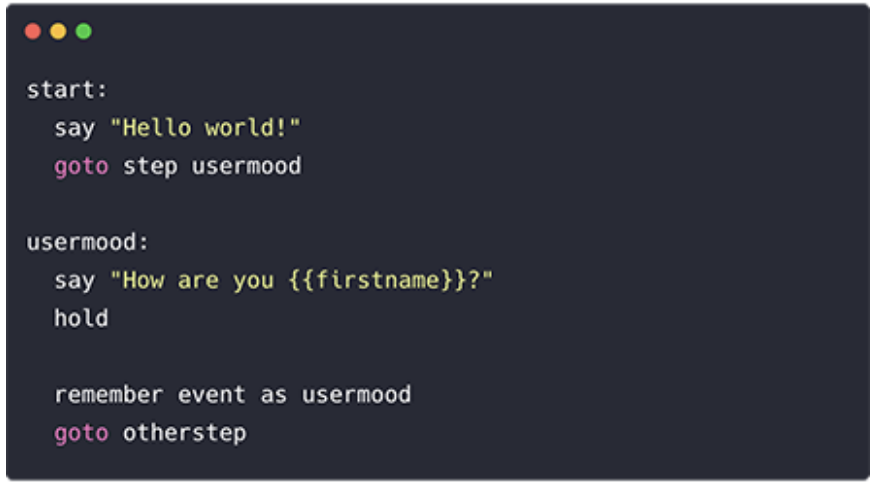 Botathon
Hackathon - From 4 hours (short format) to 1 month (ongoing format)
Every month we organize an internal botathon within our own team with the goal of making the coolest chatbot. Let us show you how that works and how you can start doing the same in your organization!
Book this event now >